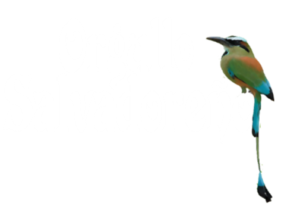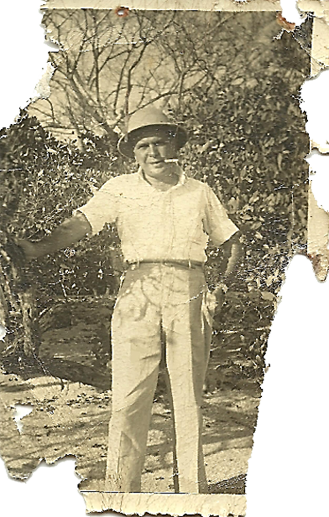 A big part of my childhood was spent on a coffee farm in the Salcoatitan Mountains of El Salvador. My father was a coffee producer. He taught me the value of hard work, respect all people, all wildlife, my community, and my Salvadoran culture. He gave me business sense by getting me involved at a very young age, with everything from working with the community to all the farm operations. He put me to work when I was around eleven years old. My mother gave me culture, compassion and strong communication skills that developed my ability to connect with people from all walks of life. I remember counting down the days to all my school vacations because it meant that I got to spend all my time at the farm. Those were good times…
I remember at around 12 years old, my father taught me how to drive the big work truck. I was this little boy learning how to drive a huge truck. None of the workers wanted to ride with me at first. They would run alongside the truck while I was driving until they finally saw that I could drive…and drive well. But…getting to the processing plant was a little bit trickier because the entrance was so narrow. Someone would jump out of the truck to guide me through it, but somehow, I always ended up hitting the building. By the end of that vacation, my father had to fix up all my dings on the walls.
Harvesting time was extremely exciting too. There were a lot of workers on the farm. People everywhere, everyone hustling, entire families contributing to the days harvest. You felt a real sense of community. I really miss those times…life was so simple then.
Because of the civil unrest in El Salvador in the late 70's, it really wasn't safe for me to stay in El Salvador.  My parents   decided that it was best to send me to the United States to live with my older sister and brothers for a while. I finished school, took on various jobs in California. I became an entrepreneur several times, which allowed me to expand and work internationally. I returned to El Salvador occasionally. One of those times was to see my father for the last time.   After he passed, the farm was left neglected.
Since then, I have revived my father's farm. It has taken me years to have it producing coffee again. The farm has life now, not just in the green life, but with its community restored. It is a lot of hard work, but so gratifying. Seeing the entire process, from planting seedlings, to harvesting, to processing the coffee takes me back to my childhood. All the smells on the farm takes me back too. The smell of dried green coffee reminds me of my father. I never realized how much I miss my father and the simple life on the coffee farm.
Coffee is my passion. I really enjoy sharing this passion for coffee with anyone willing to listen. Initially, it was my  father's passion that fueled me, but now I am taking it to the next level. I am doing all the steps in-house, FROM GROUND TO CUP, to create the most extraordinary, high quality cup of coffee. I opened Café La Casona's, cafés and restaurants, throughout El Salvador to be able to get feedback from my customers. I am glad that I did it because it has become a vital part of the process. I love listening to their comments and I value it.  I can honestly say that I am the Farmer, the Miller, the Exporter, the Roaster, and your Barista.
My historic Sonsonate home (aka the big old pink house) that I grew up in is where I decided to open the first Café La Casona. It is also where our headquarters for Corporación Salaverria and Salaverria & Pillersdorf (S & P) Coffee Roasting Facility and Quality Control Laboratory is located. Please, stop by anytime you are in El Salvador.
I am proud to share my passion for everything coffee. Reviving the "Orgullo Salvadoreño" – the pride of El Salvador, inspiring my people to bring back the passion for creating the best cup of coffee possible and sharing it with the rest of the world. I am a proud Salvadoran and care deeply for my country, my people, and our culture.
My quest for the ever-evolving perfect cup of coffee continues… 
Roberto Salaverria
General Manager
Corporación Salaverria
S & P Coffee
Café La Casona