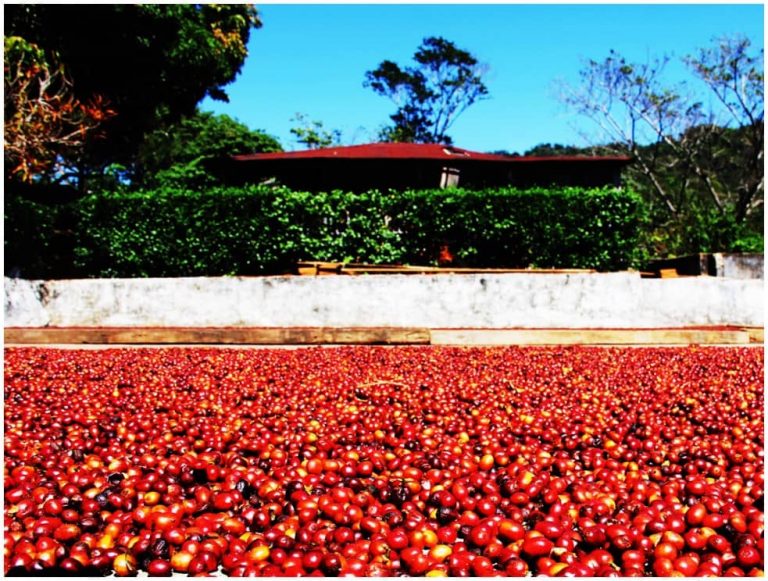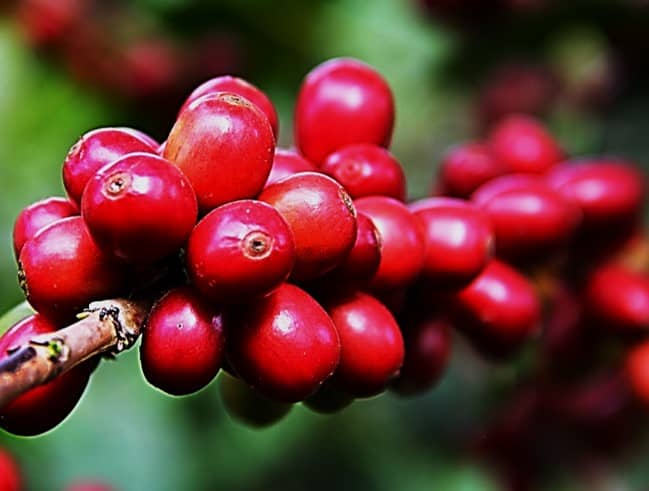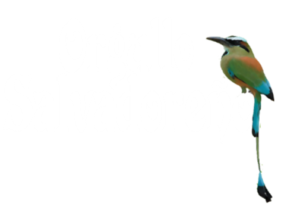 All our coffees are,
100% regenerative farmed,
100% Arabica coffee,
100% shade grown,
100% hand-select harvested,
100% pure Salvadoran coffee.
We practice long term regenerative farming with a little old-time tradition that is good for our land, its wildlife, and our community. From the moment the coffee seed touches the soil, until the moment it's in your cup, it goes through a strict quality control process. Our FROM GROUND TO CUP journey allows us to control every aspect of the process – the cultivating, harvesting, processing, drying, milling and roasting. It also gives us a better understanding of the importance of timing and logistics to bring you the most amazing freshest coffee.
When we say FROM GROUND TO CUP, we simply mean just that, FROM GROUND TO CUP. You can taste our passion and commitment to the process while celebrating an exceptional cup of 100% Salvadoran coffee.

We specialize in creating superb blends from high-quality, single–origin, hand select harvested arabica coffee beans from El Salvador. We spent many hours in our laboratory experimenting with varieties, processes, roasts and percentages to extract the complex flavor preferences from the beans. You cannot simply throw coffees together, say a prayer and hope it comes out tasting good. It is more of a scientific approach of working with flavor profiles and carefully crafting them to give you the best possible taste in your cup.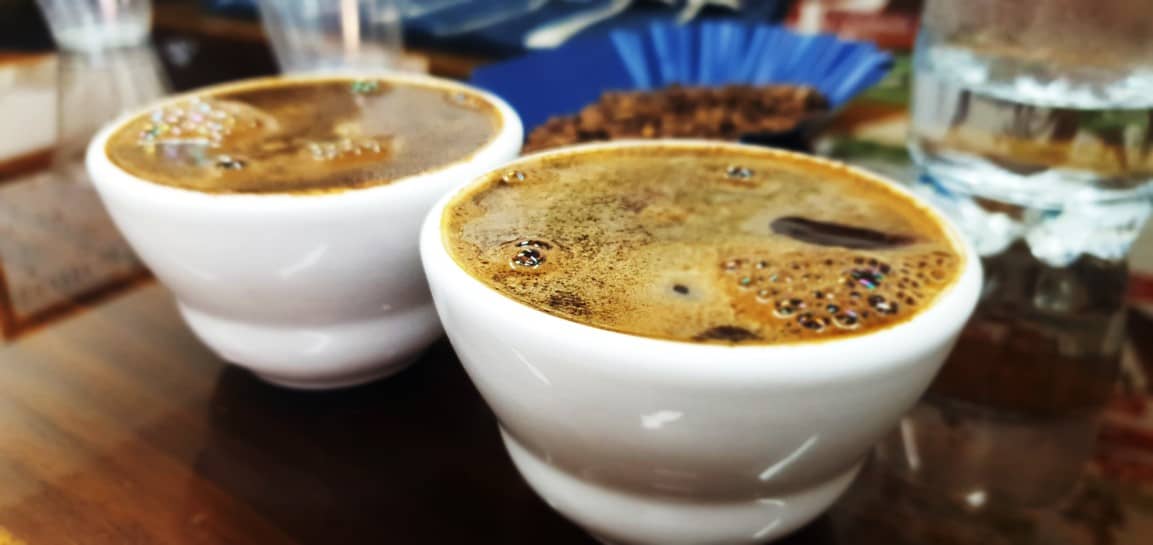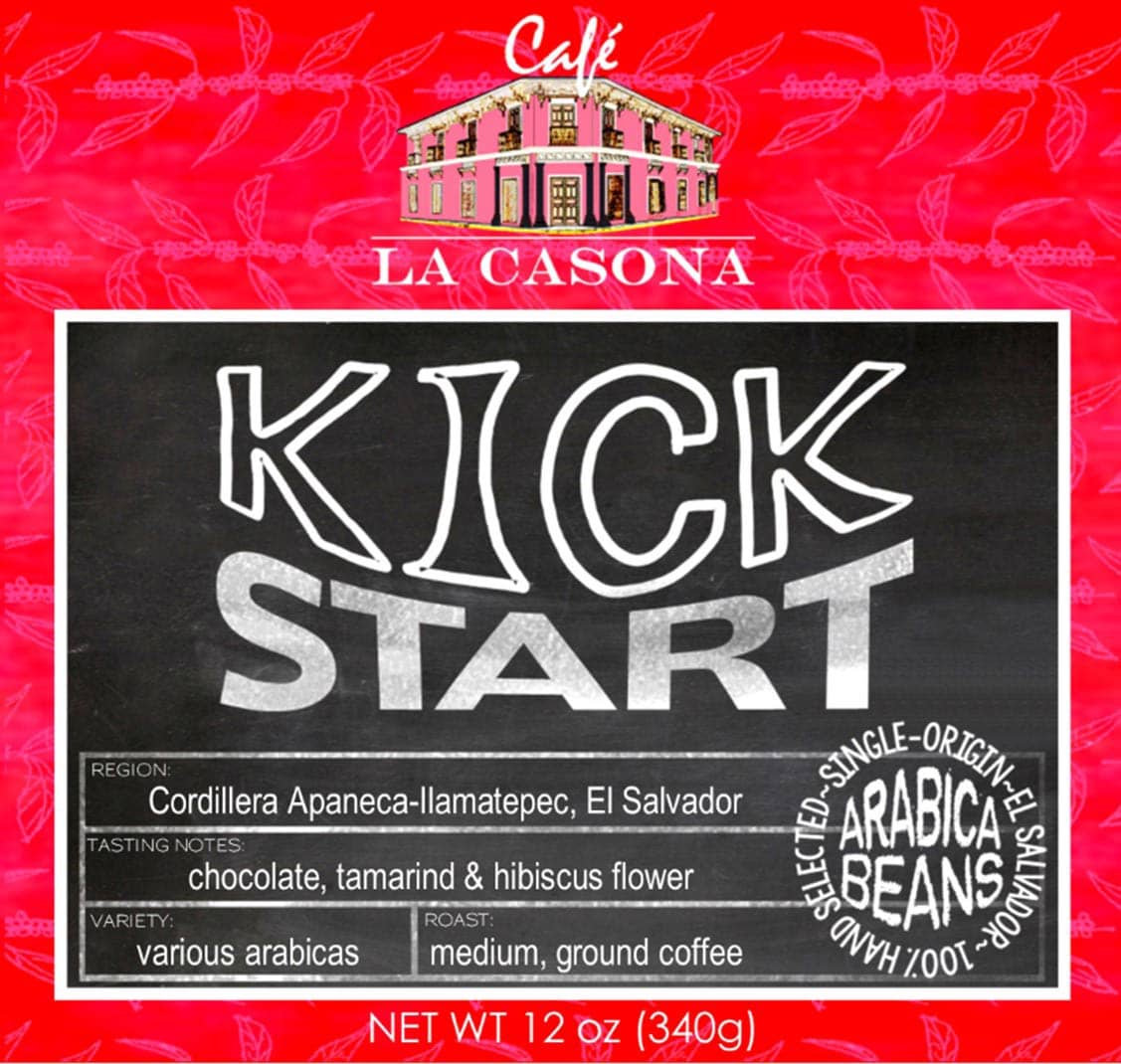 Only in recent years, have the Salvadorans been able to drink coffees the were of export quality. They were always only for export and they drank the junk that was leftover. They had no idea as to how good their coffees tasted. Kick Start is their introduction to drinking good quality coffee at a price everyone can afford. Try it, you will see why Kick Start has created monsters out of Salvadorans who now choose to Kick
Start their days with this coffee.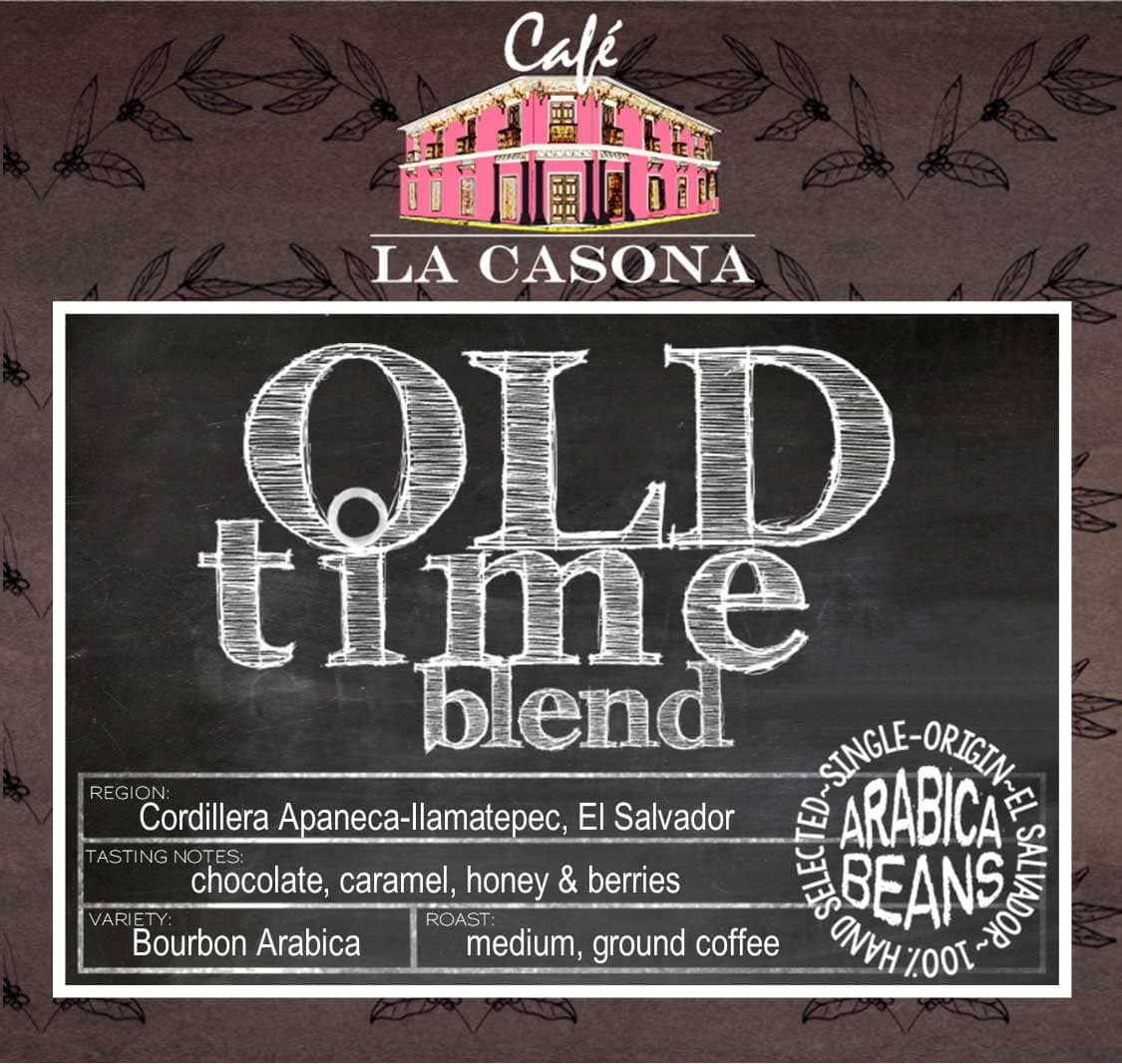 Very traditional, it is the way coffee was made years ago and there is nothing wrong with that! Old Time Blend was created to reminds us of a Salvadoran tradition that goes way back when coffee
was made simply by adding a spoon of ground coffee to a cup and adding hot water. It was traditionally drank black, so that you could taste the flavor of the coffee…pure and simple. It's an old time tradition that we would love to keep.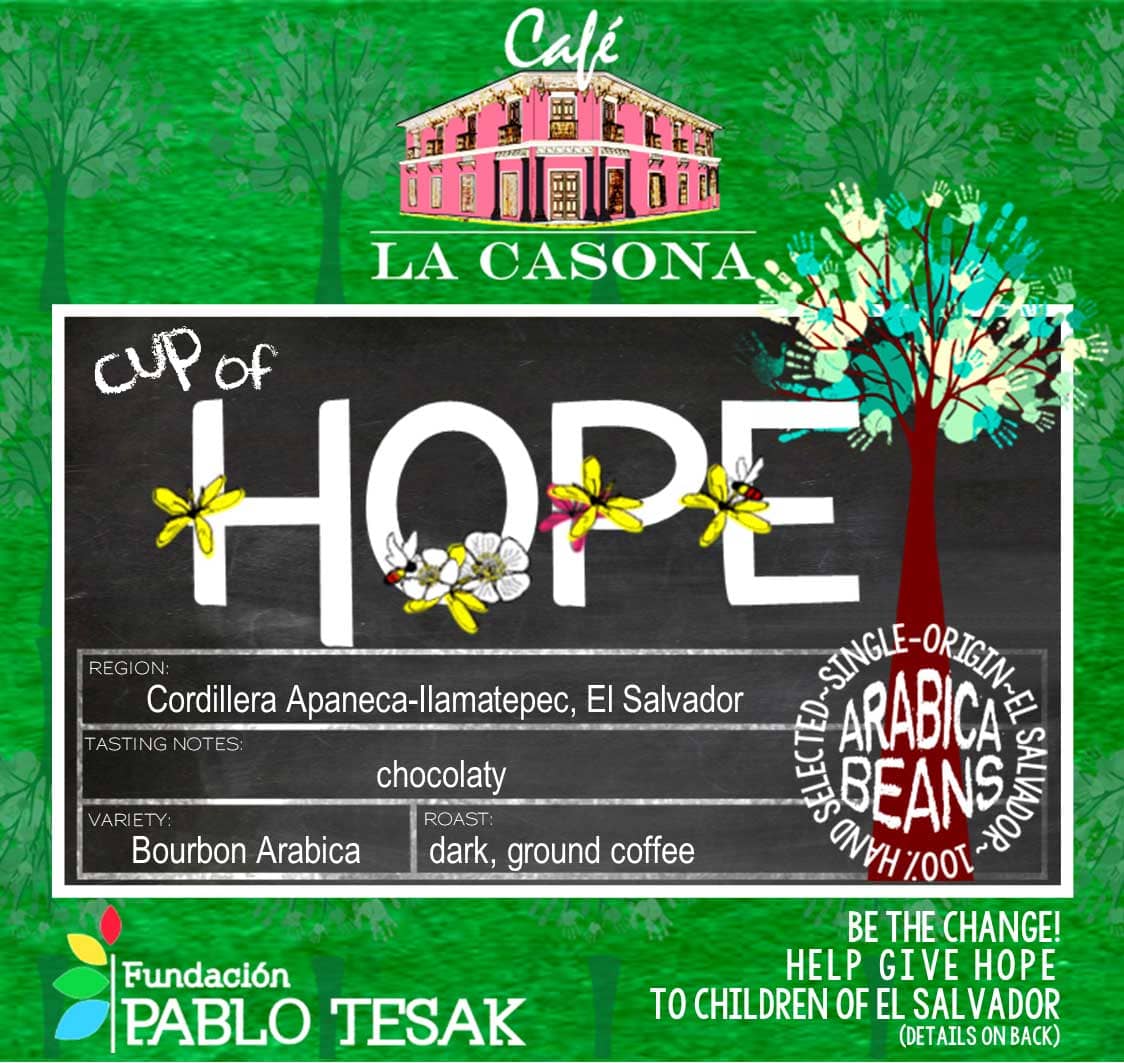 A cup of hope…in a world full of chaos. We are working with the Foundation Pablo Tesak that is inspiring the children of El Salvador with creativity, imagination and education through cultural activities and community outreach programs. These programs provide an oasis for children who live in profoundly deprived conditions. They host a wide range of events to strengthen ties within the communities. Café La Casona donates part of the proceeds to help the foundation continue community outreach programs, bringing hope and enriching the lives of the children who will shape El Salvador's future. You become a part of the change they need.  Give a Cup of Hope and the bonus is…you get a cup of delicious coffee!
To learn more about the Foundation go to:
https:/fundacionparalaeducacionexperiencialpablotesak.org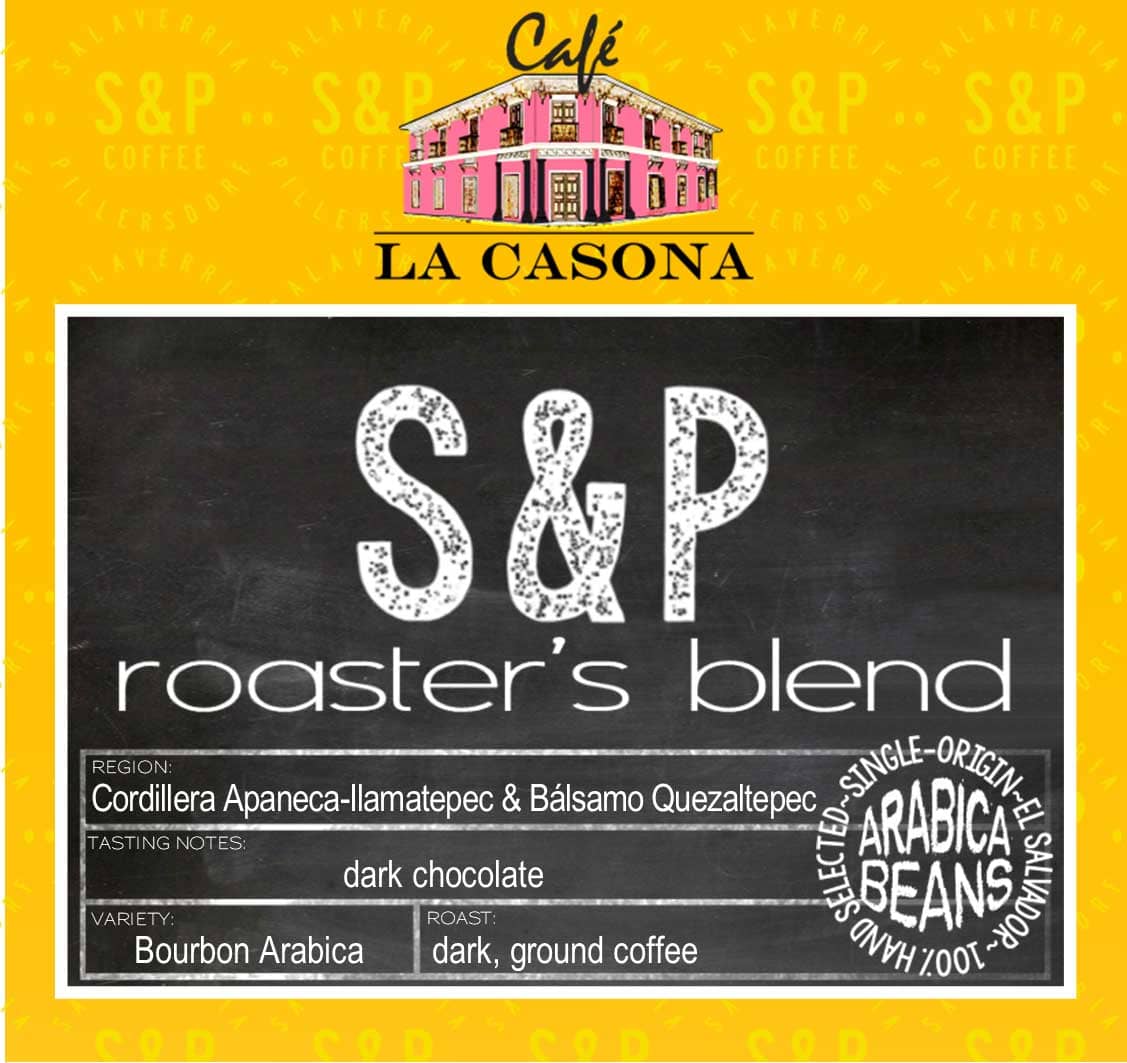 Salaverria & Pillerdorf Coffee (S & P) began as a way to share our passion for our coffee by not only growing our own coffee, but also to control the taste in your cup. We honor all the hands involved at the farms and in the roasting. Never compromising quality and commitment to never stop improving. This blend comes from our farms in the regions, Apaneca-Ilametepec and Bálsamo Quezaltepec. It is roasted just a little bit darker to enhance the notes of rich dark chocolate.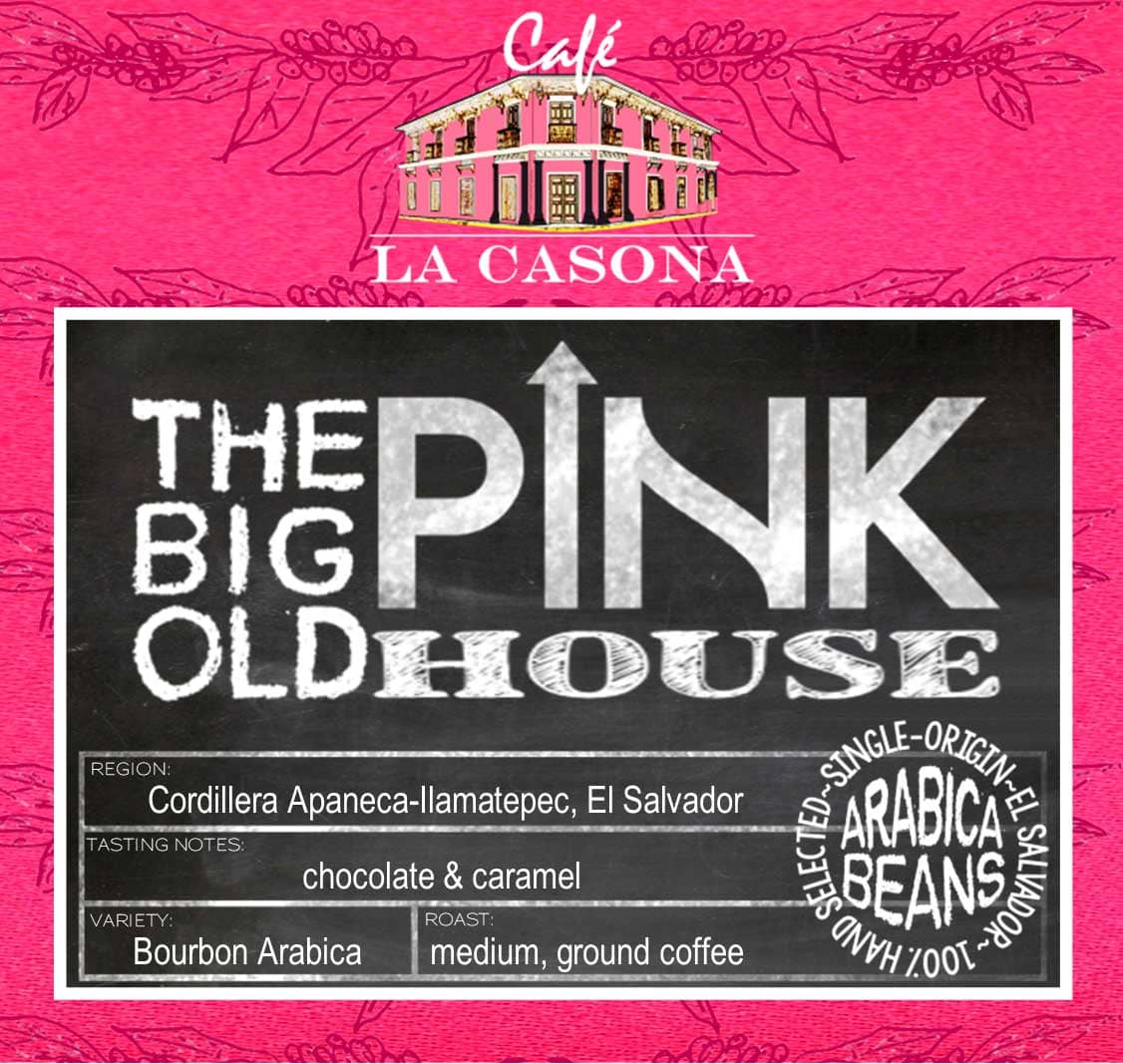 This sweet blend is named after Café La Casona, aka The Big Old Pink House that is over a century old. It sits in all its glory on a busy street corner in Sonsonate, El Salvador. It is where Roberto Salaverria, the owner of Café La Casona, grew up. As a child he remembers everyone referring to his house as The Big Old Pink House. This is where it all began…his dream of having his own café to sell his coffee. This is the house that Roberto built.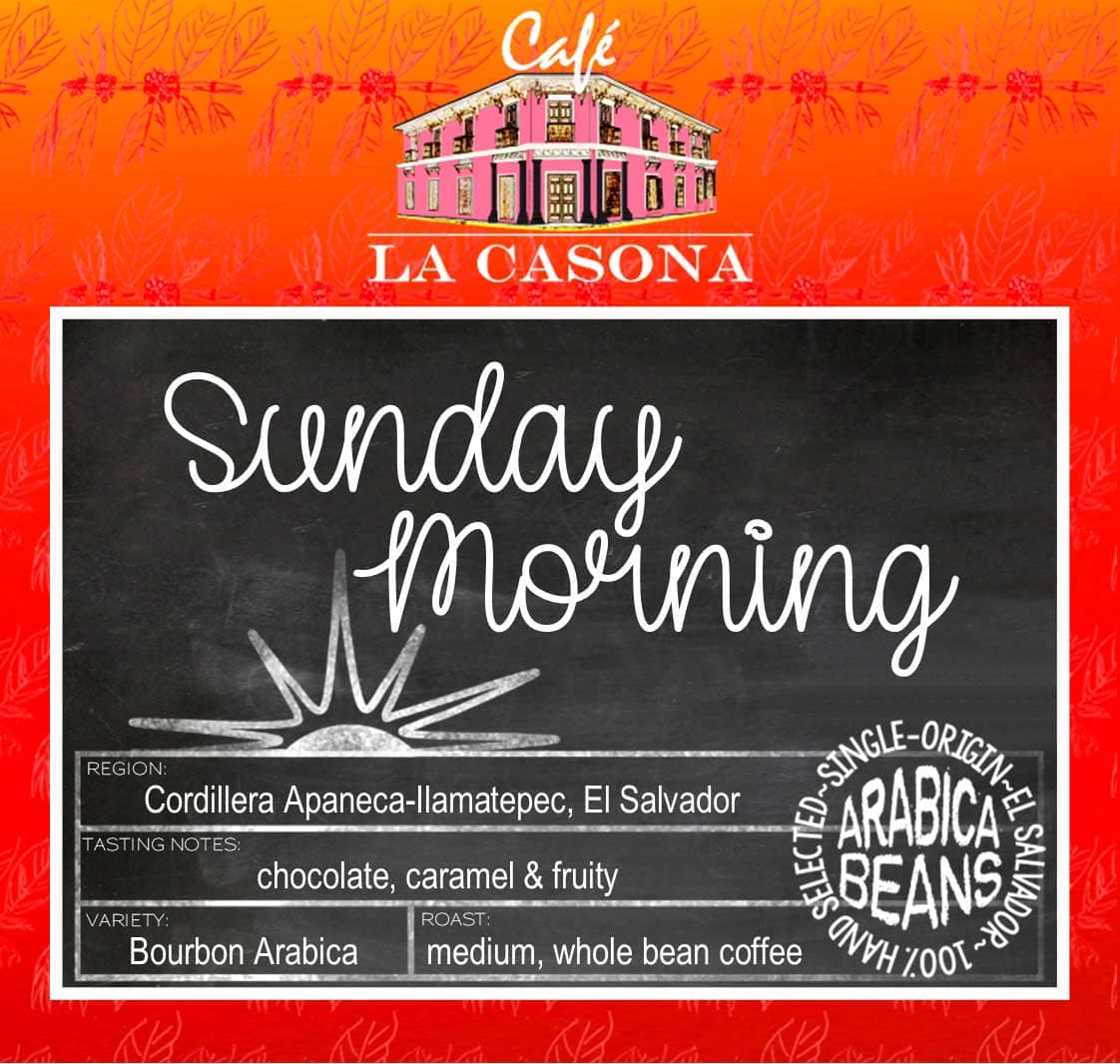 Sunday Mornings you lazily wake without the alarm. When you finally part with your comfy bed you start your coffee brewing process. On Sundays…you watch your coffee brew and savor the aroma and delight in what is in your immediate future. Brewing accomplished, you pour your cup of hot goodness, put it to your face, inhale the aroma, then slowly exhale, take a sip and smile in silence with appreciation for Sunday Morning. It makes you wish you could wake up every day like it was.
Sunday Morning.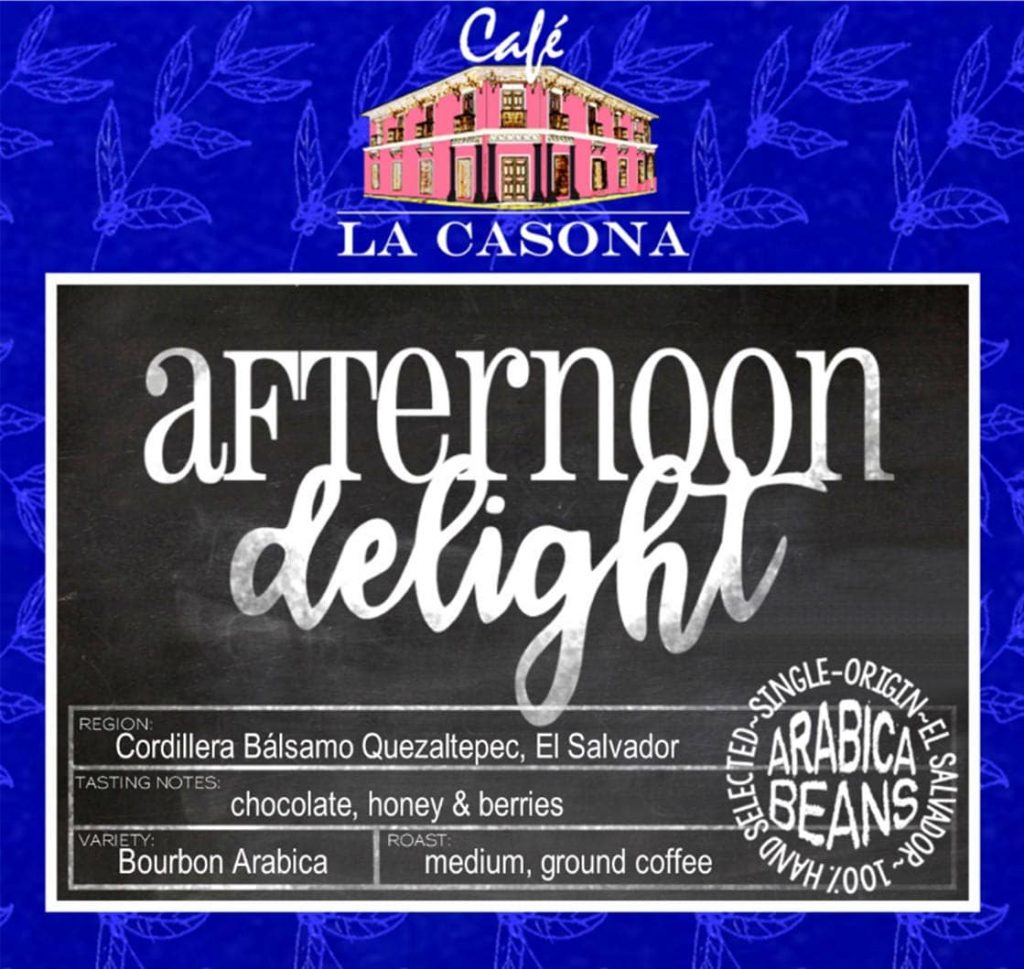 When you are in need of an afternoon break or pick me up, Afternoon Delight is here for you. Its purpose is to deliberately slow you down, to take your afternoons to decompress and recharge you until the days end. It pairs perfect with or without company, and with or without a sweet treat. Once you try Afternoon Delight it is sure to become part of your daily ritual. P.S. This can also be consumed at any time day or night.
EL SALVADOR SINGLE-ORIGIN COFFEES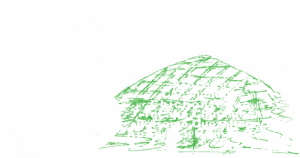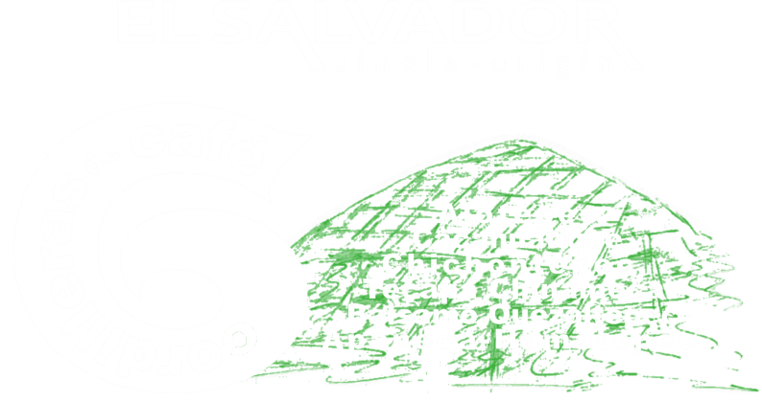 El Salvador Single-Origin Coffees
This Single-Origin Project is something that we have been talking about for years. Finally, it comes to fruition. We lined up coffee producers from the 6 cordilleras or mountain ranges in El Salvador and marketing are coffee as One.
The coffee is roasted perfectly which allows the natural characteristics of the coffee bean and where it comes from shine. Roasting green coffees from coffee farmers within each mountain range gives it more value, in return, we can pay it back to where it all began, in the hands of the hardworking coffee farmers of El Salvador.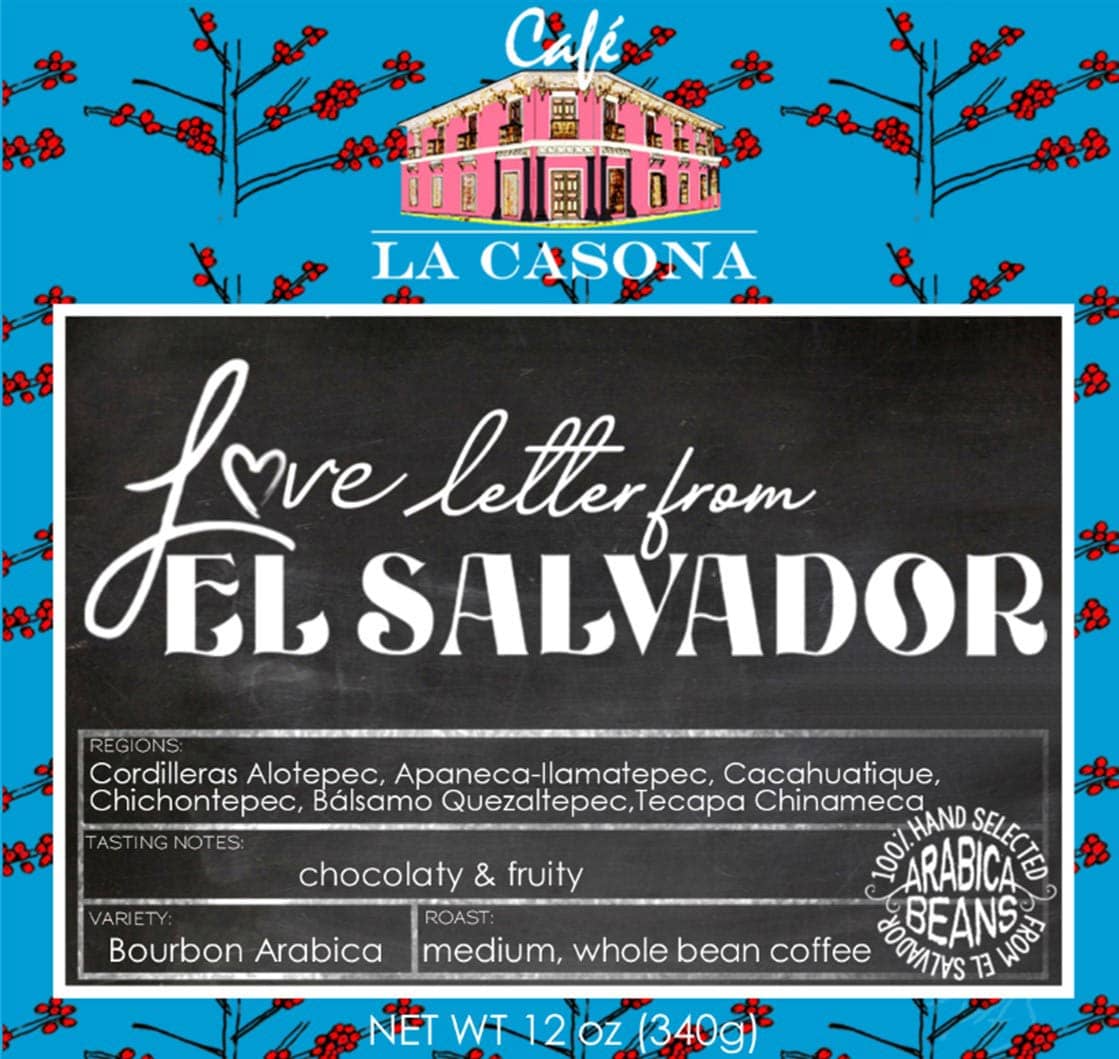 For years, I have been telling anyone who will listen that Salvadoran coffee is so smooth and delicious, "you should try it, you should try it, you need to try it". I was saying this from the beginning, over a decade ago. That was when I was just starting to produce my own coffee. And even back then, I knew my coffee was really good.
Now, with growth and experience, and controlling every step of the process my way, I have created something better. I teamed up with my fellow coffee farmers, coffee organizations, and my team, to give you, a Love Letter From El Salvador. It is one of the best coffees I ever had. You can taste every cordillera (mountain range) in every sip. Love letter from El Salvador is our way of sharing a taste of our beautiful country with you. It is El Salvador in a cup!
When you purchase this coffee, you become part of our team too. You are helping us keep El Salvador's coffee industry sustainable and thriving.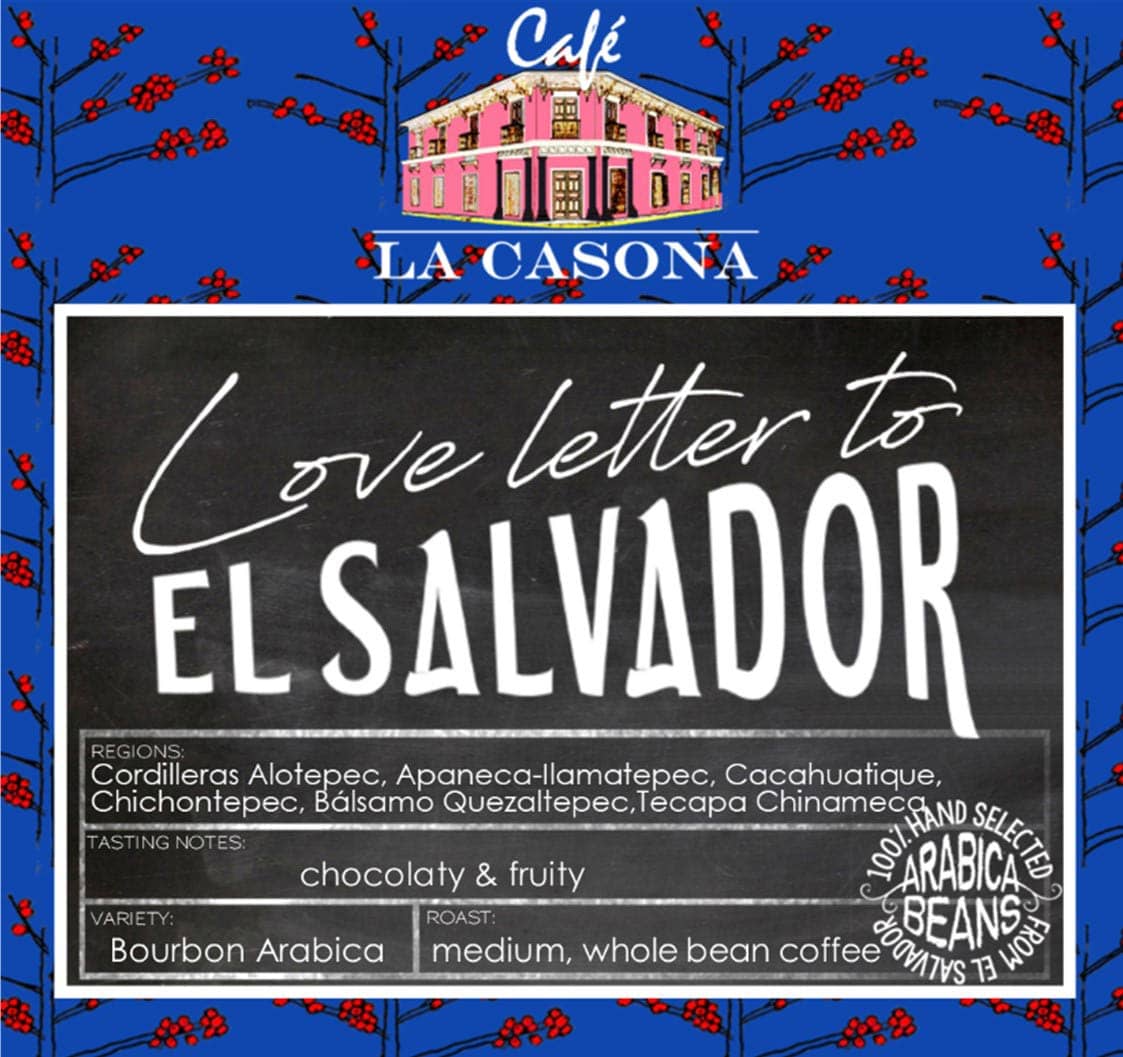 Love Letter to El Salvador is my tribute to the country that holds my heart. I have been away for many years, but now I am back. Back on my coffee farms enjoying what I did as a child with my father. Seems like it was just yesterday…the smell of coffee reminds me of him.
I noticed that not much has changed since I've been gone, but that is good thing in many ways. What was old, is now new. In other words, as coffee farmers we have not progressed as much as other parts of the world. Because we have not, it is easier for us as a country to stop and look at the ways we are caring for our land and environment. Turn back time, start using only fertilizers and pesticides that are good for the planet, the wildlife and our people. What people don't know is that most of El Salvador has been growing coffee this way forever. It is what we were taught from generations before us. We need to protect our land by practicing regenerative farming and keep our ecosystems intact. Shade grown farming keeps the rising temperatures due to global warming, from hitting the coffee trees, but also keeps our ecosystem flourishing for future generations. This is what is going to keep our coffee industry thriving.
Love Letter to El Salvador is my way of saying thank you. I want to make positive changes in an industry that I love a lot. There is a lot of organizing to do. Working together with my fellow coffee producers and organizations to sell our coffees as one and paying more for their coffee is my top priority. I want the world to get to know our coffees the way I do. I hope you enjoy drinking a piece of my El Salvador.

SERVED IN CAFÉ LA CASONA, EL SALVADOR
Each week at Café La Casona, the coffee we use to prepare drinks at our cafes and restaurant changes depending on the coffee we have available. Previously, these higher quality coffees were reserved only for use in our cafes and restaurants. But now, we are making it available to you. This is your opportunity to be the Barista of your home! Methodology is specially roasted for brewing coffee using pour over or pressure / vacuum methods. There are many of you who love brewing your coffee the unconventional way. These coffee are for you. Espresso Yourself is roasted to brew espressos. Although these are made for specific brewing methods, it can still be used with any method. Methodology and Espresso Yourself almost gives you a piece of what it is like to have a cup of coffee in our café…almost.
This line of coffees are very small quantities of varieties of bourbon and pacamara, which are processed using natural, washed and honey methods. Try all of them and find your favorite.
We can create any coffee you want and label it to help promote your cause, company or country.