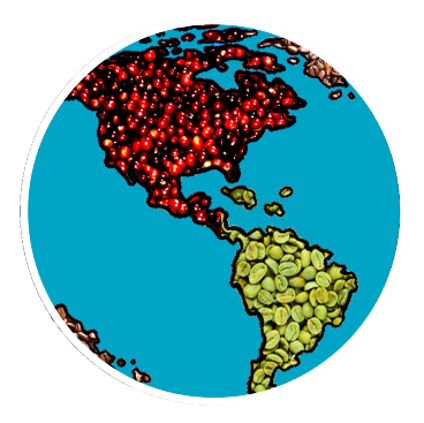 MAKING OUR WORLD A BETTER PLACE
Coffee We are creating alliances with our fellow Coffee Farmers, coffee organizations and the government agencies to work together to strengthen El Salvador's coffee industry. This concept of working together has never been done in El Salvador before, but we can tell you that it is working.
Together we are finding solutions to keep our coffee industry thriving.
We are working to help alleviate systemic poverty in El Salvador's coffee sector. A Coffee Farmers work is labor intensive combined with traditions and knowledge that was passed down through generations of Coffee Farmers who came before them. Their craft has obvious value, the 2 billion + cups consumed in this world every day tells us so. If coffee is so valued, why is it that the Coffee Farmer, who does most of the work, receives a disproportionately low amount of the profit made from the final product. Coffee Farmers need to make a profit to keep their farms running without struggling between feeding their families or managing the farm, they need both. We want the younger generations to stay on the farms and be the future of the family business, but they need to see that it is profitable.
One way we are helping with this issue is to purchase green coffee from producers from the 6 cordilleras or mountain ranges in El Salvador and marketing our coffee as One. The coffee is roasted, packed and labeled in our facility and sold in our cafes, Café La Casona, throughout El Salvador. Selling our coffee roasted makes it more profitable than selling it green; therefore, we can pay more to the Coffee Farmers.
We are not saying that this will solve all our problems within El Salvador's coffee industry, but it is a step in the right direction. We will continue to work together and find ways to improve profits.
Preserving our farms natural ecosystem and making it more resilient to the everchanging climate is currently another one of our priorities. Over the last few years, we have planted over a million shade and coffee trees. The shade trees are caretakers of our land, combating soil erosion, sun's excessive heat, inclement weather conditions and CO2 (carbon dioxide). Thus consequently, improves soil quality, regulates the climate and produces oxygen. They absorb and store CO2, before it has a chance to reach the upper atmosphere and trap heat around the Earth's surface. The trees restore the balance of our natural coffee ecosystem and attracts all kinds of wildlife. We promise to continue planting trees as its benefits grows far beyond just our coffee farms.
One of our proudest accomplishments is our workforce diversity. Our upper management and supervisory positions are held by women. Currently, gender equality within our companies is a 50/50 ratio. This has greatly improved our team productivity, efficiency and total wellness of our companies. We promise to continue to act conscientiously to better our workforce diversity, economic development and improve the quality of life of our employees, their families, and our communities.
The simple truth is that we want to be a part of the change that is happening right now in El Salvador. Forming alliances with our fellow Coffee Farmers, coffee organizations and government agencies has been beneficial. We all have the same goals, to put more money into the hands of our Farmers, so they can get their farms healthy and preserve our precious coffee ecosystem and keep our coffee industry sustainable for years to come. Basically, we want to make our world a better place, so we can keep the coffee flowing.